Green Network Group Turns to Kony for Industry-Leading Mobility Solutions
as It Expands to British Market
Kony, Inc., the leading enterprise mobility company, today announced that it has been selected by Green Network Energy to accelerate its digital revolution and support its efforts to expand trading and origination activities in the United Kingdom.
Green Network Group is one of Italy's leading privately-owned energy companies supplying natural gas, electricity, biogas, solar and wind energy to enterprise companies and consumers. In addition to supplying energy, the sourcing and trading of energy commodities is a core part of its business. Since 2003, Green Network Group has successfully established itself in Italy and recently entered the British energy supply market.
To support its goal of providing strategic solutions and services to customers, Green Network Group is partnering with Kony to drive their digital strategy and use Kony's industry-leading mobile application platform to deliver new apps for their U.K. customers, as well as rebuild and improve their current mobile application for Italian customers. The new apps will allow consumers to make utility payments and manage their energy usage and consumption, enabling consumers to save money and improve energy efficiency. Green Networks will also work with Kony on future projects, including providing mobile apps to Green Network Group's field service team and partners.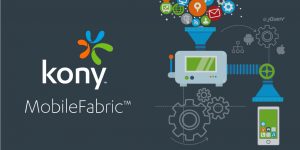 "This is a very important partnership for us," said Sabrina Corbo, group executive vice president, Green Network Group. "This agreement with Kony will allow Green Network Group to realise our 'digital revolution' ambition, and integrate digital platforms into our customer care offering. We are proud of this new step in the creation of an Italian energy multinational and are excited to be the first Italian energy provider to enter the British market."
"At Kony, we see huge potential for transformation of the energy sector, as new digital capabilities support unprecedented levels of service and transparency between the customer and their provider," said Jonathan Best, vice president of Europe and Africa, Kony, Inc. "We're excited to partner with the Green Network Group to rapidly deliver beautiful and innovative mobile apps, and to help them achieve their vision of becoming the leading Digital Utility in Italy and the U.K."
Kony is a market leader in the mobile application development industry and was recently named a "Leader" for the fourth consecutive year in the Gartner 2016 Magic Quadrant for Mobile Application Development Platforms (MADP) report. In addition, Kony was named a "Leader" and earned the highest score in the current offering category in Mobile Infrastructure Services by independent research firm Forrester Research, Inc., according to The Forrester Wave™: Mobile Infrastructure Services report.
About Green Network Group
The Green Network Group was founded in 2003 by an enthusiastic group of professionals who, since the outset, have worked hard to make the company one of the most firmly established and reliable operators on the Italian energy market. The company is owned by its two founding partners: Piero Saulli (Chairman) and Sabrina Corbo (Executive Vice President) who have shaped the company and organisational structure since the start. Created following the deregulation of the electricity market (Bersani Decree 79/99), the Group has been energy partner to major domestic business clients since the outset, acting as a middleman between them and domestic producers. Over the last ten years it has consolidated its position on the market, registering an annual turnover of over 2 billion euro, a staff that counts on 150 employees and boasting a loyalty rate of 99% among its clients. For more information, visit Green Network Group.
About Kony Inc.
Kony is the fastest growing, cloud-based enterprise mobility solutions company and an industry leader among mobile application development platform (MADP) providers. Kony empowers organisations to compete in mobile time by rapidly delivering ready-to-run, multi-edge mobile apps across the broadest array of devices and systems, today and in the future, with a lower total cost of ownership. Kony's cross-platform solution helps organisations design, build, configure and manage mobile apps to empower and better engage with customers, partners and employees. Kony was named the first place winner in CTIA's MobITs Awards in the Mobile Applications, Development & Platforms category and included on the Inc. 500|5000 list of fastest growing private companies in America.