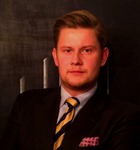 betXit is launching a beta version of a new form of a social betting game. The game is all about rivalry, competition and challenges, and is intended as a platform for friends to compete against each other in sports betting.
The game allows players to create their own private table and to invite friends to join. The owner of the table decides what sports to bet on, "the buy" for other players to join the table, and the maximum amount of players.
According to the CEO & Founder, Arnar F. Reynisson, "The game is an excellent platform for friends to settle their score. We are creating this game for the average joe to enjoy because all other betting games are heavily focused on the 'hardcore tipster'. The game gives players the entertainment of gaming and the suspense of betting."
The social gaming market is huge and much bigger then people realize; it is fast becoming a prime source of entertainment. Convergence between online (real money) and social (virtual currency) gambling is the hottest topic in the gambling industry. Morgan Stanley estimates social gambling to grow to $2.5bn by 2015 and expects to see an influx of rich source of customers that could boost growth rates for real money gambling.
The betXit team will be attending the Seed Forum, hosted by the European Bank Reconstruction and Development, in London on 1st April. betXit is seeking funding to launch a World Cup game in the UK and make it available as a mobile application.