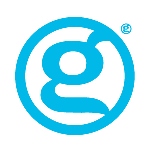 Account based marketing (www.gilroy.co.uk/knowledge/accountbased) is the latest tactic to take the marketing world by storm. Global brands such as Oracle, Vodafone, Xerox, HP and IBM have all adopted the technique. To help organisations understand if the technique is right for them, Gilroy the home of great B2B marketing has developed a free guide featuring the latest thinking.
So what is account based marketing? It's a highly targeted approach to marketing, based on growing intimate knowledge of individual accounts and developing an ability to adapt, to respond to an enquiry or agreed need at a company or even individual level.  In short, the process sees a marketer treat individual accounts as 'markets' allowing the marketing team to devise focused campaigns that drive a greater returns on investment.
Statistics also show that account based marketing has a higher ROI than other marketing approaches, and provides significant benefits in terms of retaining clients, increasing revenues and attracting new clients. According to recent reports, 86% of consulting and other professional firms are now using account based marketing and are looking to invest further.
Discussing the report, Kevin Sleap, Senior Partner at Gilroy said: "Reviewing content online and speaking to people we felt that there were a lot of rumours and misunderstanding regarding account based marketing.  Having worked with some of the largest brand in the world to deploy techniques like account based marketing we felt we could help displace some of the myths and provide B2B organisations with a clear guide. "
"Personally, I think that there are some real benefits to deploying an account based marketing strategy. Organisations in the IT, services and consultancy sector for instance will benefit the most from the technique due to the complexity of the propositions, long sales cycles and large size of organisations they have to deal with," concluded Sleap.
The guide offers advice not just what the technique can bring to an organisation but what the potential factors that organisations need to consider before embracing it. For instance, the up-front investment (both time and finances), potential changes to company culture and the requirement for strong collaboration between sales and marketing.
It also highlights a four step process Gilroy has developed to take organisations from analysis of their systems and personnel right through to deployment of an account based marketing programme.
To download the free guide and to find out how it could help you, visit www.gilroy.co.uk.
About Gilroy
Gilroy is the home of great B2B marketing. For over 30 years, we've successfully worked with many of the world's leading B2B brands. We combine the latest thinking and techniques with good old fashioned values of loyalty, respect, integrity, commitment and collaboration. Our unique approach of Brand & Demand means we don't just think; we do.
If you would welcome a long-term relationship, based on openness and accountability; Welcome Home.
For additional information, see contact details below.
Contact details:
T: 08456 184 184
E: hello@gilroy.co.uk
Tw: @gilroyhq