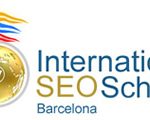 WebCertain Group officially launched its International SEO School courses in Barcelona at SMX London this week. The International SEO School is a residential school for international search marketing courses in Barcelona, Spain targeted at both in-house search marketers and agency professionals.
The first course, starting on 22nd May, is "International SEO" which will be led by WebCertain's own Group CEO, Andy Atkins-Krüger, who has been specialising in international SEO since 1997 and Chairs the International Search Summit.
The new International SEO School is based in Barcelona in a modern facility which provides a high quality environment for training purposes and is located close to Barcelona's main El Prat airport.  Whilst the school has been launched with international SEO at its heart, courses in international SEM and global search and social optimisation are also planned, with Anders Hjorth and Bas van den Beld also confirmed as trainers.
Explains Andy Atkins-Krüger, "In our searches for the ideal location Barcelona was chosen because it's a very popular destination which means there are direct flights from the US, the east and from virtually every major airport in western Europe – including a wide selection of cheap flights.  It's also a city with a great deal to offer delegates in terms of places to visit in the downtime from their studies."
"We believe there is a need in the market for face-to-face intensive training and have designed our courses around a carefully balanced combination of presentation, question & answer, exercises and business games.  Places are strictly limited to 12 delegates to ensure a high level of attention and engagement.  As well as being educational, the courses will be a lot of fun!"
The first course covers everything from the initial research and planning for international SEO through geo-targeting and geo-selection approaches and onto managing inbound links and social media connections.  Importantly, the course integrates culture into the process of managing international SEO and tackles the related issue of the variance in conversion funnels and purchase patterns caused by differing cultures.
The courses are priced at £2300/€2650 per delegate which includes hotel accommodation, breakfast and lunch.  All delegates who complete the course receive a completion certificate with commendations for high achievement.  Upgrade options for visits to Barcelona attractions can also be organised as well as luxury hotel accommodation in several beachside locations.
A list of all scheduled courses, as well as detailed course programmes, can be found at http://www.internationalseoschool.com/ Further course dates will be announced in the coming weeks.
About Andy Atkins-Krüger
Andy Atkins-Krüger is the CEO of WebCertain Group, an international web marketing agency which brings together native speakers from countries around the world to provide a centralised hub for clients. It is one of the only agencies to focus solely on international projects and covers over 40 languages in-house.
Andy writes regular columns for SearchEngineLand and SearchEngineWatch and is the Managing Editor for multilingual-search.com. He also speaks regularly at conferences around the world and is the Chair of the International Search Summit, an event run by WebCertain which focuses entirely on international search and social media topics.
About Bas van den Beld
Bas van den Beld is a Web/search strategist, speaker, trainer and well-respected blogger. Bas is well informed about what's going on in the world of Internet and search marketing worldwide and especially Europe.
Bas is the owner of Stateofsearch.com. He consults with several type of companies on implementation of strategic Search and use of Social Media and provides training in Search Engine Marketing, Social Media in the organisation, and Social Marketing related topics. Bas holds regular open training classes and in-company training sessions, consulting, and speaking.
About Anders Hjorth 
Anders Hjorth is a digital native, entrepreneur and a frequent speaker on Search Marketing. He is now the President of BDBL MEDIA (formerly Relevant Traffic France), a Digital Marketing agency based in Paris.
Prior to launching BDBL MEDIA, Anders was the COO at GroupM Search in EMEA and heading the Outrider brand. Anders was one of the founders of Relevant Traffic and before that he  worked across: SEO, Paid Search, Affiliate business, web development and hosting, buzz generation, domain names, consulting and management.