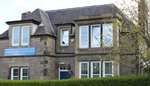 Minto Dental Practice and Implant Centre, a highly commended dental practice in Edinburgh, offers a range of dental implant procedures for its patients in its state-of-the-art practice.
The Minto Dental Practice and Implant Centre is well known for its advanced treatments and dedicated care that is provided by a well-knit team of dentists and nurses. In addition, the Edinburgh dental practice ensures to do its best to put nervous patients at ease. For very anxious patients, the practice provides a number of solutions to their fears, including sedation.
Led by Dr Robin Rother, who has over 30 years of experience in dentistry, the Edinburgh dental practice is able to bring expert knowledge to a range of dental problems, especially dental implants, in which Dr Rother has over 20 years' experience.
Over the years, Robin has gathered techniques and skills from Scandinavia, Germany, and the U.S. to create a personally tailored service that consistently delivers pleasing results to his patients.
The clinicians at the practice also have a varied range of knowledge in dental implant services, including single implants, multiple implants, full mouth implants, implant supported dentures, bone grafting, and sinus grafting.
Furthermore, the practice prides itself on offering high-quality dental care and services such as root canal treatments, fresh breath programmes, advanced gum health care, gum and tooth reshaping, and dental crowns.
To find out more regarding the Edinburgh dental practice and its dental implant procedures, visit http://www.jameshull.co.uk/practices/scotland/edinburgh/minto-dental-implant-centre-edinburgh.
Contact:
1 Liberton Gardens
Edinburgh
EH16 6JX
Tel: 0131 516 9931
Opening hours:
Monday 0830-1700
Tuesday 0830-1900
Wednesday 0830-1700
Thursday 0830-1700
Friday 0830-1700