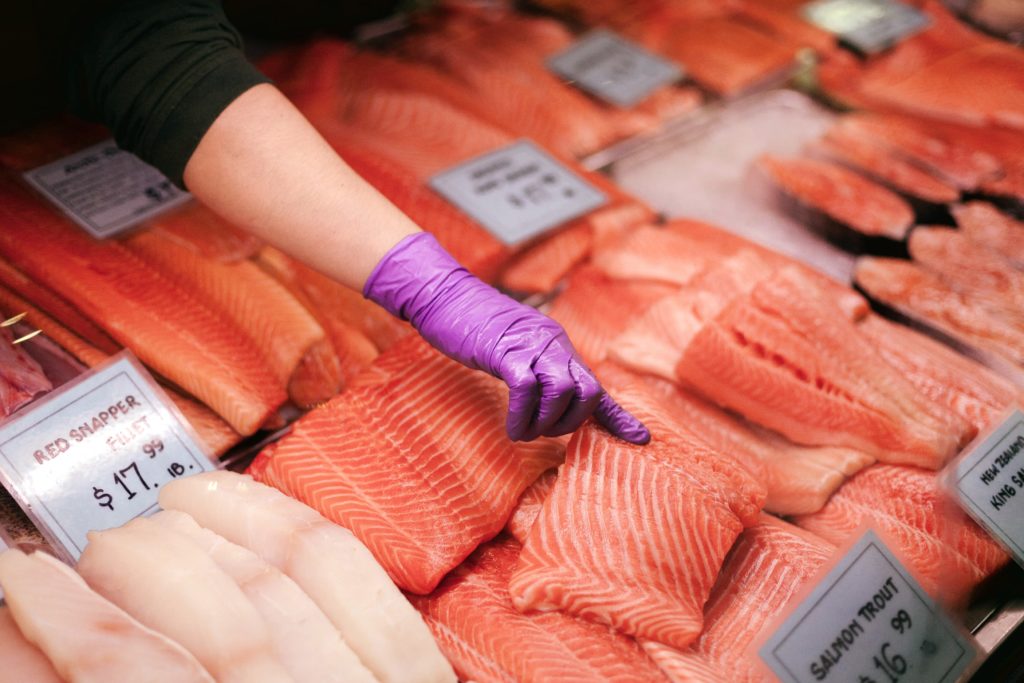 Economies of scale and automation have taken us a long way. And they continue to do so. But the next frontier in seafood processing advancements is looking at how technology can help us sustain optimal quality while driving cost-efficiency to new levels. Producers are quickly becoming oriented to the new landscape of the seafood sector, where technology supports value realization at several points of processing while securing higher quality products and enabling more sustainable and profitable practices.
Conveyance Reconceived
One of the most promising areas of development in processing value-realization is reconceiving conveyance as a process that can yield far more value — both by streamlining the process and from coupling conveyance with other concurrent processes. Belts and elevators have been the workhorses of many plants for ages, but the nature of the beast is that product typically remains exposed to an open environment and the process performs only a single task: conveyance. For products as delicate as seafood where time is of the essence, being able to perform more than one task at once is especially lucrative in terms of securing optimal product quality.
When it comes to areas of improvement opportunities presented by conveyance, advancements like ValuePump™ systems from Icelandic processing innovator Skaginn 3X are able to make substantial impacts in terms of processing value realization and cost efficiency. These kinds of systems replace conventional conveyance systems with a closed pipe system where product suspended in a fluid is gently propelled forward by a low-pressure current. And maintaining a closed system is crucial as factors like the corona virus are demanding the highest standards of hygiene from processors.
The Value-Added Movement
The real genius behind these systems is in the potential it creates for concurrent value-added processes like chilling, bleeding, washing, disinfecting, boiling and soaking various product — from as small as a few grams up to whole fish and even poultry. For instance, existing implementations of the ValuePump™ are currently used to wash and convey fish livers, disinfect and convey whole chickens and chill, bleed and convey farmed salmon. And when you combine several processes in one system, you also benefit from the inherent synergies created, like saving on space, energy and material resources like water. 
These value realizations and synergies serve to drive costs down while securing higher product quality, which results in substantial gains in cost efficiencies. Taken in the context of other larger movements in the industry like increased demand for frozen products and for advancements in freezing and chilling solutions, systems like the ValuePump™ provide a sustainable choice with a great deal of flexibility and possibilities for customization.
Other radical advancements like SUB-CHILLING™, which eliminates ice from the processing equation, increases shelf life and cuts transportation costs by 20%, when paired with value-added processes like the ValuePump™, begin to show us how the future of seafood processing is taking shape, with an emphasis on how achieving optimal quality dovetails nicely with achieving higher sustainability goals and maximizing profits.