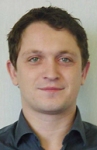 MENA telecom merger and acquisition deals have the potential to breach the US$30bn mark in 2010, subject to the successful sale of Zain Africa, according to Dominic Lowndes, the Editor of Telecom Deal Alert,and organiser of TMT Finance Middle East 2010.
Dominic Lowndes outlined the potential deals that are being discussed among the investment community in MENA, speaking in advance of the leading industry event, TMT Finance Middle East 2010 Conference & Awards in Doha. These include Orascom Algeria, Meditel Morocco, Korek Telecom, infrastructure and tower assets of Zain Africa, MTN, Cell C, Millicom and Saudi Telecom Corp ; the potential privatisations of Turk Telecom and Batelco, as well as mobile licence sales in Lebanon.
"There is a range of telecom assets worth up to US$30bn being considered for sale in the MENA region alone, and plenty of aggressive buyers from the Gulf and Asia with the appetite and the capital to make the deals happen. Although uncertain price levels caused by wider market volatility could still delay deals, there is the potential for a steady rise in activity through 2010," commented Lowndes.
Delegates at the premier annual telecoms industry event, comprising CEOs from Middle Eastern and Asian telcos, heads of TMT from investment banks, law firms and private equity firms, as well as specialist advisers operating in the region, heard that the sale of Zain Africa, currently expected to reach US$9bn, would serve as a catalyst to further deal flow if it completes. Zain has been preoccupying many of the major acquirers in the market due to its significant, high quality portfolio of African telecom assets. This is acting as a deterrent on deal flow currently, according to Lowndes, as other players had been refraining from making a move while it is still available.
As the deal progresses with Bharti, the other potentially interested acquirers are moving towards other targets, states Lowndes. Active buyers include Etisalat, China Mobile, Essar, Reliance, France Telecom, Qtel, Batelco, Singtel, Vodafone and STC. It is the Middle East and Indian operators that have the appetite for the larger deals. Infrastructure investors American Tower Corp, Eaton Telecom and Helios Towers are also seeking more acquisitions.
The difficulties of raising funds through traditional means such as, debt and equity financing, along with downward pressures on revenues and profits for telcos in many markets is forcing more companies to consider asset sales.
Lowndes said, "Divestiture of infrastructure assets will dominate, with a handful of Middle East and Asian telcos continuing to lead consolidation. They have the cash, the balance sheets, and the appetite for deals, whilst European and US based telcos just do not have the appetite."
For more information about the TMT Finance Middle East 2010 Conference and registeration visit www.tmtfinance.com/me/register