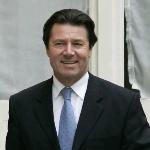 M Christian Estrosi, the former Mayor of Nice and now Minister for Industry in France, will officially open Data Centres Europe at Sophia Antipolis on 22 April 2010. The conference will set the agenda for those wanting to exploit green technologies over the coming year for green data centers.
M Estrosi who was previously the Secretary of State for Overseas, will deliver an address to the delegates at the opening of the event.
"We are delighted that M Estrosi will open this important European data center debate," commented Philip Low, managing director of BroadGroup. "This demonstrates the importance attached to the data center sector in France and across the region."
Speakers and experts at the event includes data center gurus, Christian Belady, Principal Infrastructure Architect Global Foundation Services, Microsoft Corporation, Michael Manos, Vice President, Service Operations, Nokia, Roy Zeighami, UCS Power and Cooling TME, Cisco and Laurent Vernerey, President & CEO IT Business, Schneider Electric; Europe's data centre leaders, Anthony Foy, Managing Director, Interxion, Michael Tobin, CEO, TelecityGroup, Eric Schwartz, President, Equinix Europe, Bernard Geoghegan, Senior Vice President of International Operations, Digital Realty Trust and Guy Willner, Chairman, Data Gardens Russia.
The 2-day international meeting includes the content-led conference, annual prestigious awards dinner which this year includes the European Green Initiative Awards which has been endorsed and will be presented by the Green Grid, an industry exhibition, and special workshops.
Sponsors and Partners include APC by Schneider Electric, Interxion, TelecityGroup, XKL, H2O Networks, Euclyde SAS, Digital Realty Trust, eBRC, Migration Solutions, BL International Consultant, EQUINIX, CADWINfm for Data Centres, LAMDA Hellix Data Centers, ARUP, Scottish Development International, NDSL Cellwatch, ETDE, Brézillon, TELEHOUSE, DYMO, Chloride France, green.ch, Etix Datacenter, CORNING, CATERPILLAR, APL France, Surf Telecoms, STULZ, CONTEG, Dataplex Ltd, Sentilla, Continent 8, Control Circle, Woods Bagot, Data IV, Invest in Sweden Agency, Computacenter, Infinity, CB Richard Ellis Ltd, Microsoft, The Green Grid, Noodlesoft Technologies, The Colocation Exchange, Gimélec, France for Datacenters, Data Centres News Search, IX Consulting, IT One, Econference, Telegeography, Telecom Deal Alert & Global Security Magazine.
For more information about the data center conference visit www.datacentres.com/dce