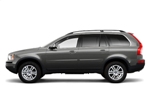 The Icelandic winter roads can prove extremely dangerous as they become icy and the copious amount of snow can also be tricky. However, when equipped with the right vehicle, even the most seldom places in Iceland can still be accessed in comfort. In addition to this, due to the current exchange rate the already low prices for renting a car outside the main season are even more affordable, so hiring a car in Iceland has never been easier.
Iceland is famous for accommodating some of the most astonishing, natural landscapes in world attracting hundreds of thousands of tourists annually. Most tourists come in the summer months with fewer thinking about exploring the country in the depths of winter when the spectacular waterfalls, glaciers and geyser take on a whole new appearance. However, Iceland travel in the winter season is not as foolish as some might think it is.
The Icelandic rent-a-car company offers a number of various high-performance rental cars for the exploration of Iceland's breathtaking volcanic landscape. Their selection includes top makes such as Volvo, Jeep, Suzuki and Ford; all available with automatic transmission and considerable engine power, which is needed in the remote areas of Iceland.
The impressive range of cars are all equipped with a range of useful extras often needed in rural Iceland, such as Garmin Navigation, roof boxes, children seats and other accessories.
Iceland Car Rental are also very conscious about preserving the natural beauty of Iceland and respecting the environment so they offer Smart cars, the ultimate solution to eco-friendly driving. Small but fast, Smart cars have low consumption and CO2 emissions and even enjoy free parking in Reykjavik.
After making a booking, Iceland Car Rental also offer a pickup service where they will come and get you from Keflavik International Airport, any Reykjavik hotel, any address in Greater Reykjavik area or BSI, the main bus terminal in downtown Reykjavik.
More details on all the cars and services that Iceland Car Rental provide can be found at www.icelandcarrental.is