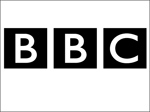 London Metropolitan University alumna Mary McCoy, also known as Maimie McCoy, has landed one of the lead parts in the BBC's latest drama-comedy series Personal Affairs.
Mary plays Nicole Palmerston-Amory a character described as "a man-eating, cynical realist, who favours money over love. Unable to trust men, she uses them for sex and to finance her lavish lifestyle, always remaining confident, controlling and fiercely independent." She is also currently starring in the new BBC drama Desperate Romantics.
Mary graduated with a BA (Hons) Performing Arts from London Met in 2001. Principal Lecturer in Performing Arts and Theatre Studies Gian Carlo Rossi said that from the outset that it was clear that Mary would do well. "Mary was a great student, she had talent and charisma and all staff who came into contact with her on the course found her rewarding to work with and a pleasure to teach. She was a diligent student throughout her study and all staff wish her the best in her career"
Personal Affairs has just completed its season on BBC Three. For more information please click here. Desperate Romantics can be seen on BBC 2 on Tuesday evenings at 9.00pm. Mary plays Margaret, a barmaid turned muse, who falls for Dante Gabriel Rossetti's charms.
For more information: http://www.londonmet.ac.uk