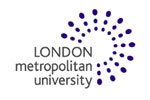 A London Met alumnus visiting professor has become the first ever Muslim to join the cabinet. Tooting MP Sadiq Khan was appointed Minister for Transport in the recent government reshuffle. The promotion makes him the most senior Muslim politician in the country and the first Muslim to join the Privy Council or attend Cabinet.
Mr Khan, whose father was a bus driver in Wandsworth said he wanted to be an inspiration to all people from humble backgrounds: 'This is the land of hope and glory. This is a country where the sky is the limit.'
Before becoming MP for Tooting in 2005, Sadiq was Under-Secretary of State in the Department for Communities and Local Government. Previously, he worked as a human rights lawyer and chairman of human rights charity Liberty for three years.
Sadiq has written, lectured and appeared in the media on a range of issues and advised a number of the country's major voluntary and community groups.
Sadiq graduated from London Met with a LLB Hons degree and was also a visiting lecturer at the University and a former governor of South Thames FE College.
For more information: http://www.londonmet.ac.uk