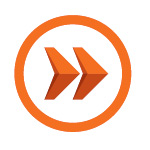 Britain's best-selling newspaper, The Sun has published an extensive travel review on Iceland. Reykjavik Jazz Festival is the main attraction, but there's plenty more to it than that!
Iceland received a resounding thumbs-up from Zoe Street Howe writing recently in The Sun newspaper. She visited the country for the Reykjavik Jazz Festival in the last week of August this year.
"Iceland's capital is as vibrant as it is relaxing, and with just 310,000 people in the whole country, the sense of space is something we Brits aren't necessarily used to, particularly in the big city," the article says.
In addition to the pleasures of whale watching, the Blue Lagoon and horse riding, the writer also enthuses about Icelandic skyr yoghurt and the ubiquitous coffee and waffles with jam and cream.
What's more, with the recent drop in the Icelandic krona, a cheap holiday to Iceland is no longer an oxymoron – Iceland has never been cheaper for British tourists to visit.
"Every day started with a stunning view of Mount Esja across the bay from our stylish hotel and a self-service sumptuous breakfast," The Sun reports. "This included waffles (of course) and the Icelandic staple Skyr."
The Sun article raves about the high quality of performers at the jazz festival, but Reykjavik itself also impressed. "The gorgeous city of Reykjavik is quite small, cool but laid-back, and we could have happily sat in the spacious but cosy non-profit Cafe Rot playing chess, or maybe do a spot of posing in the rock 'n' roll Kaffibarinn."
"Budget deals to Iceland are often available through Iceland Express, (and) the flight takes three hours," Howe says. Iceland Express is the budget airline connecting Reykjavik with 19 top European cities. For further information on Iceland Express, or to book cheap flights to Iceland, visit www.icelandexpress.com.