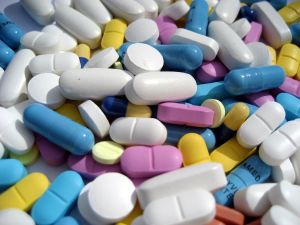 Actavis' generic breast cancer drug, Epirubicin Hydrochloride Injection, has been approved for sale in the US by the Food & Drug Administration (FDA).
Epirubicin Hydrochloride is now the second oncology drug from Actavis approved in the US following Irinotecan Hydrochloride which was authorised earlier this year.
Epirubicin Hydrochloride Injection, the generic to Pfizer's Ellence®, has been approved in 10 mg / 5 mL, 50 mg / 25 mL, and 200 mg / 100 mL configurations and is indicated as a component of adjuvant therapy in patients with evidence of axillary node tumour involvement following resection of primary breast cancer.
Annual US sales of brand and generic Epirubicin HCl Injection were US$17.5 million for the 12 months ending June 2008 according to IMS Health data.
Actavis currently markets over 50 hospital products worldwide, with a focus on oncology products and a growing range of anti-infectives, local anesthetics and analgesics.
Epirubicin HCl Injection, is developed by Actavis scientists in Romania.
Actavis' Global Hospital Business Unit, established in 2006 following the acquisition of Sindan in Romania, is comprised of a small team of commercial and technical specialists with extensive experience in the generic hospital market.
The Unit is responsible for the strategic and operational development of a world-class hospital channel business for Actavis in all-important markets worldwide.
Actavis is a leading generic drugs manufacturer based in Iceland. The company has operations in 40 countries and 11,000 employees.
For more information on Actavis and their products, visit www.actavis.com.