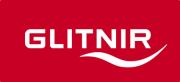 Glitnir became the second largest equity broker by turnover on the Oslo Stock Exchange in March.
The Nordic bank increased its market share to NOK 24,127 million or 7.37% of the equity turnover.
The top five equity brokers by turnover on OSE in March were:
Member Mill NOK %
1 SEB Enskilda ASA 25 198 7,69 %
2 Glitnir** 24 127 7,37 %
3 DnB NOR Bank ASA 23 885 7,29 %
4 Carnegie ASA 22 250 6,79 %
5 ABG Sundal Collier Norge ASA 20 942 6,39 %
"We are pleased to observe our continued progress in the Nordic equity markets. Our market share on the OSE has steadily increased since the turmoil in the financial markets started last autumn, reaching an all time high last month. We believe that the need for professional advice increases in turbulent waters, and are pleased to see our position has strengthened", says Karl Otto Eidem, Managing Director of Glitnir Securities.
"Glitnir has a positive view on the development on OSE going forward. Many stocks have fallen considerably in the past six months. The earnings estimates have come down and we believe this to a large degree has been discounted into the prices. Most crises end with a collapse, and we believe the FED supported buyout of Bear Stearns will be remembered as the climax of the current credit crisis", says Bengt Jonassen, Head of Research in Glitnir Securities.
The Glitnir group is a member of all five Nordic exchanges and the Russian RTS and MICEX, and provides equity research for 260 companies in the Nordic countries and in Russia.
** Glitnir Securities ASA, Glitnir AB, Glitnir Banki hf. combined

For more information:
Bjørn Richard Johansen
Managing Director, Corporate Communication, Glitnir
e-mail: brj@glitnir.no, mobile +47 47 800 100
Other Glitnir Markets contact persons for the media:
Karl-Otto Eidem, Managing Director of Glitnir Securities
e-mail: karl.eidem@glitnir.no, dir. phone +47 – 22 01 63 26
Anders Holmgren, Managing Director, Glitnir AB
e-mail: Anders.holmgren@glitnir.se, mobile +46 70 652 3731
Sveinung Hartvedt, Executive Vice President, Glitnir Capital Markets and Corporate Finance Norway and Sweden e-mail: sveinung.hartvedt@glitnir.no, mobile + 47 909 31 368
Pekka Väisänen, CEO of Glitnir Corporation
e-mail: Pekka.vaisanen@glitnir.fi, dir. phone +358 9 6134 6343
Jóhannes Baldursson, Managing Director, Glitnir Capital Markets, Reykjavik
e-mail: johannes.baldursson@glitnir.is, phone +354 844 4484
Almar Gudmundsson, Glitnir, Head of Nordic Research,
e-mail: almar.gudmundsson@glitnir.is, mobile +354 844 4944
Bengt Jonassen, Glitnir, Head of Equity Reseach, Norway, mobile: +47-48 22 93 91, e-mail: bengt.jonassen@glitnir.no
For photos, please contact akj@glitnir.no
About Glitnir Bank
Glitnir is a Nordic bank, with headquarters in Iceland and operations in ten countries. Our home markets are Iceland and Norway, where we offer a broad range of financial services, including corporate banking, investment banking, capital markets, investment management and retail banking.
Outside of our home markets we have operations in Finland, Sweden, UK, Luxembourg, US, Canada, China and Russia. We will furthermore open an office in India in the second half of 2008. Our international expansion is mainly driven by two specialised industry sectors – Seafood and sustainable energy – in which we have developed significant industry expertise built on our Icelandic and Norwegian heritage. Our shares are listed on OMX in Iceland under the symbol, GLB.
For more information on Glitnir visit www.glitnirbank.com