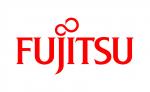 Nordic bank Glitnir has joined forces with LNJ Bhilwara Group to develop geothermal power plants in India and Nepal.
Glitnir, a Nordic corporate and investment bank, is set to take its experience in supporting geothermal energy development to the Indian sub-continent, with a 40 per cent partnership with the LNJ Bhilwara Group.
The two companies will develop geothermal power plants in India and Nepal utilising sustainable and environmentally- friendly energy sources. Glitnir will provide assistance in raising capital and providing specialists in geothermal energy, while Bhilwara will supply infrastructure and local experience.
Glitnir Bank, which is making its first major venture into India, is a leading financial partner in the geothermal energy sector and has industry specialists and corporate financiers in 11 countries around the world. With over 25,000 employers, Bhilwara is one of India's biggest companies in power generation and consulting.
Larus Welding, CEO of Glitnir, said, "This [joint venture] will encourage prospects for growth in India in the geothermal arena. India is a vast country and we believe there are a number of unexplored geothermal energy resources. These resources and the technology employed contribute to clean, rural based and cheap energy sources."
Ravi Jhunjhunwala, Bhilwara chairman, said, "LNJ Bhilwara Group has demonstrated a high level of execution discipline in implementing power development projects. We have over 2837 MW of hydro, coal and wind power generation projects under development."
Geothermal energy is unique in that, unlike wind and solar installations, it runs at capacity 24 hours a day, making the amount of power yielded substantially greater than either wind or solar energy. It is also environmentally-friendly and has a virtually inexhaustible supply of energy.
Visit Glitnir Bank´s website at www.glitnirbank.com for more information on Glitnir and geothermal energy.