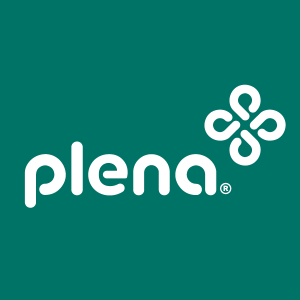 Peru has this weekend joined the growing list of countries that have published a regulatory framework regarding the legal cultivation and distribution of medical cannabis.
The Peruvian government hopes that by implementing the strongest framework globally, they will be able to concentrate on combating and preventing other, more pressing, public health and safety problems connected to harder drugs. Furthermore, the Peruvian government will work to ensure that law-abiding citizens have access to effective and affordable treatment for acute and chronic medical conditions.
Peru hopes the adoption of these regulations will bring great economic benefits to the country as global leaders in the medical cannabis industry begin production. This is turn creates well-paying jobs for farmers, researchers, scientists, and doctors, as well as significant infrastructure investments.
The opening of the medical cannabis markets around the world help an increasing number of people benefit from access to effective treatments for the debilitating side effects of epilepsy, and Parkinson's, as well as the effects associated with chemotherapy. Cannabinoids, the medical compounds found within the cannabis sativa plant are also widely used in dermatology and can be used to stimulate appetite in HIV/AIDS patients. Cannabinoids are also extremely effective for pain relief. There are also strong indicators that point to medical cannabis being useful for protecting the nervous system, reducing depression, and in the treatment of psoriasis.
"Peru's approval of its recent regulatory decree for medical cannabis places the country in the forefront of a global industry that is evolving and will generate tremendous goodwill for our people," says Rafael Canovas Newell, Plena Global's Director for Government Affairs & Partnership in South America. Plena Global is a Canadian medical cannabis company that plans to expand production into Peru. "Peru can become one of the biggest producers of medicinal cannabis worldwide. Our favorable climate and geographical position is a huge advantage the country can seize to lead the global industry," he adds.
As well as allowing sick Peruvians the benefits of medical cannabis, the change in the law will also see the creation of a new, regulated and licensed, cannabis industry producing for both the local market and for export, providing jobs and tax revenues to the country before the end of this year.
"Peru enjoys the most ideal climate in the world to produce medical cannabis.  This climate coupled with Peru's early adoption of industry regulations, positions the country with the opportunity to dominate the world's cannabis markets just as Saudi Arabia does in oil, or the United States does in technology," commented Richard Zwicky, Plena Global's CEO. "We are excited to collaborate with Peruvian market leaders and participants to help develop the industry and bring Peruvian cannabis products to the world market.  Global demand for these exports will drive an economic revolution in producing areas, similar to the economic boom seen in Silicon Valley in the IT revolution over the last two decades."
About Plena Global Holdings
Plena Global Holdings Inc. is a medical cannabis production company meeting the soaring demands of a rapidly expanding global marketplace with cGMP grade medical cannabis products and assets.
Based in Canada, the Plena team has broad experience in the industry and brings together some of the world's top cannabis horticulturists, extraction specialists, and medical leaders. Driven by a passion for helping people in need, Plena brings medical cannabis from plant to patient—naturally, purely, reliably and transparently.
With expansive farmland assets dedicated to medical cannabis growth, Plena has positioned itself to be the world's largest producer of cGMP medical-grade cannabis, all while adhering to the strictest quality standards.
Plena is a strong ingredient supply partner for licensed producers and distributors worldwide.
Picture: 
Richard Zwicky CEO of Plena Global Inc and associates present at the Presidential Palace in Lima Peru for the signing of the Act legalizing medical cannabis in November 2017 (front, right)
For more information
www.plena.global
Natalie Ouelette
PR Coordinator
press@plena.global