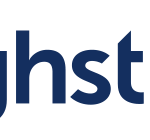 Highstreet.io, the product feed management and marketplace synchronization platform, has successfully delivered a real-time product feed campaign to Moda Operandi, the online fashion retailer, helping them increase their viability and targeting across the web within months.
Highstreet.io, part of the Digital Innovation Group (DIG), provides real-time product feed management solutions to update, configures and optimizes product feeds for their clients shopping partners. They were selected by Moda Operandi in June 2016 to provided shopping feeds with flexible data transformation with Moda Operandi's agency and digital marketing partners in time for the busy summer season. The campaign also optimized product feed data configured for high customer engagement.
Karla Correa, Director of Digital Acquisitions at Moda Operandi, stated, "After working with Highstreet.io for over two months it became evident they were a true strategic partner, coming to the table with more than a product, but actual solutions on how to further customize our feeds for Google Shopping that enabled us to go live earlier that expected and get our shopping campaign live in time for our busy summer season."
Giovanni Guardalben, CEO of Highstreet.io, noted, "We are very pleased to have been chosen by Moda Operandi. The flexibility of our platform stems from the need to cater to fashion clients and the complexity of their catalogues. We are proud to be working with one of the leading online fashion retailers."
About Moda Operandi
Moda Operandi is a trusted fashion insider, offering unprecedented access to the runway for this season and next. In homage to the history of couturiers who showcased their creations in trunks to an elite clientele, Moda Operandi is the only online retailer to invite clients to PREORDER next season's looks straight from the runway. And for those who can't wait, they offer an expertly curated in-season BOUTIQUE.
http://www.modaoperandi.com
About Highstreet.io
Highstreet.io is a full service product feed management and marketplace synchronization platform developed by Kipcast srl. Highstreet.io helps clients maximize product visibility for their eCommerce clients by streamlining the syndication of product data to digital marketing channels and online marketplaces.
Highstret.io is part of the Digital Innovation Group (DIG). DIG is the largest independent group of digital agencies in the UK. It is a new breed of digital group that is bringing all digital specialisms into one group, providing clients a complete breadth of digital services whilst also delivering the depth of specialist knowledge. The group works across digital activity from multilingual search and social marketing through to design and development across all digital platforms.

www.digitalinnovationgroup.com