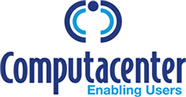 Computacenter's experts have been looking at the evidence to understand what today's breed of global workers need in order to be productive at work, regardless of where, when, and how they work.
Their new Insight Guide provides a thought-provoking, unique outlook on the digital trends, challenges and opportunities within the workspace, offering an engaging and personal perspective from four key thinkers.
To Digital Natives, technology is so natural, they don't even notice it. It just works. That's how it is at home, and that's how it must be at work. The challenge is to enable a habitat within the enterprise that feels natural – anywhere and everywhere.
It's time for organisations to cut through the hype and start being proactive so that employees can be as productive, agile and enabled as possible. Computacenter aims to help organisations in building habitats for their Digital Natives in order to help improve:
Business performance
Attraction and retention of top talent
Employee collaboration and productivity
Communication with customers and partners
Business agility  and dynamic working cultures
IT management and support
Time to market for new services
To download the new Natural Habitats for Digital Natives Insight Guide, visit Computacenter's online dedicated campaign page.
Contact:
Alex Brooks
Account Director
Octopus Group
7th Floor, 222 Grays Inn Road, London, WC1X 8HB
computacenter@weareoctopusgroup.net