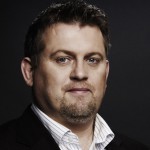 Kristján Már Hauksson, COO of the digital activation agency SMFB Engine, has been nominated King of Content at the Content Marketing Norway Awards (Årets King / Queen of Content – Årets Thought Leader).
"The prize goes to those that are thought to have shown extraordinary impact in the field of content marketing and has as such taken a strong position within the industry here in Norway" , says Ola Hanø, founder and CEO of the conference and the CM Awards.
Among those nominated, there are some strong candidates, all showing the extraordinary impact the judges are looking for. The shortlist is:
Andreas Gjøsund, ICA Norge
Charlotte Jerejian, DNB
Christian Brosstad, SpareBank 1 Gruppen
Henriette Hedløv og Jorunn Flydal, Medialounge
Hans-Petter Nygård-Hansen, KommFrem
Kristján Már Hauksson, SMFB Engine
Marianne Vikse, V I K S E
Petter Lindgjerdet, Mytools.no
Preben Carlsen, Trigger.
Trond Lyngbø, MediaCom
The conference and the award ceremony takes place on the 2nd and 3rd of June at the Ingeniorenes House in Oslo, Norway and headline speaker will be Mr. Joe Pulizzi from the Content Marketing Institute. Besides him there are 12 other great speakers.
"This is a great honor especially when you look at the people nominated. These are all fantastic great professionals and many of them are very well suited to take this torch and lift it higher. Content marketing is nothing new it is just something that is in the limelight now due to the dynamics of social media platforms and how it impacts search results and of course people." says Kristján Már Hauksson, one of the nominees.
For more information on the nominations and other Content Marketing Norway related items
Ola Hanø
content@contentmarketing.no
Telephone +47 922 92 228
Read about the Content Marketing Institute here http://contentmarketinginstitute.com/about/