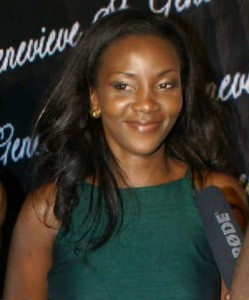 Online news entertainment website Nigeria Connection says Nollywood actress Genevieve Nnaji has bought a luxury residence in Ghana as she considers as permanent move.
Nnaji is one of a number of Nigerian entertainers who has appeared in Ghallywood (Ghana's movie industry) and the online news site says she may even be moving to the West African country on a full-time basis after purchasing the house in the capital, Accra.
Furthermore, Nigeria Connection states that some of the most renowned actors and actresses in Nollywood are demanding too much for their movie appearances, which is not proving popular among directors.
This means they are increasingly looking towards Ghana to find roles that appeal to them and their bank balances.
To learn more about what's going on in the Nigerian movie industry as well as read the latest music stories, go to www.nigeriaconnection.com
Nigeria Connection's aim is to connect Nigeria to the latest in entertainment and Nollywood, sport, and celebrity news, as well as to cover breaking news from across the globe. Nigeria Connection also aims to offer a more light-hearted take on news across Nigeria.
Nigeria Connection was established in London, UK, in 2013 by Nigerian expat Joshua Ochai, whose dream was to set up a Nigerian news outlet. Despite Mr. Ochai residing in London, the core editorial team is based in Abuja, Nigeria.
Contact:
Nigeria Connection
Joshua Ochai
Marble Arch Tower
55 Bryanston Street
London W1H 7AA
+447592512390
joshua@nigeriaconnection.com