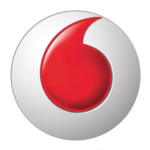 Marketing Release – The recently published M2M Insight Guide by Vodafone highlights the possibilities of Machine-to-Machine (M2M) technology for optimising the supply chain in the manufacturing industry.
M2M technology allows businesses to reduce intricacy and focus on creating in-depth business models. Through this, businesses can enable and communicate new services to the end customer more efficiently, and in turn, deliver high levels of ROI.
Developments within the market can easily be controlled by the use of M2M technology; manufacturers can easily keep up with the supply and demand by increasing the efficiency of the supply chain.
According to Stefan Hubner, Chief Operating Officer of Device Insights GmbH, M2M enables manufacturers at each stage to offer proactive servicing, or predictive maintenance that keeps everything running perfectly and anticipates problems, such as production line manufacturers.
M2M technology enables machines of all kinds to talk to lots of other machines over wireless networks using simple and inexpensive sensors. Also known as the 'Internet of Things' (IoT), this rapidly emerging trend has implications for every part of a manufacturer's operations: from the obvious to the not so obvious.
To learn more about the usage of M2M technology in the manufacturing industry, click here.
Additionally, visit www.worldofm2m.com for the latest M2M news.