Are you a problem solver? Help the Nordic capitals solve a real challenge!
The Nordic countries are facing an increasing demand for innovative solutions and technologies for the elderly and disabled. For the very first time, the five Nordic capitals are addressing this issue together by launching a joint competition to come up with the best solutions.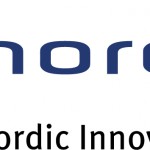 The goal of the Nordic Independent Living Challenge is to increase the quality of life for the frail elderly and the disabled and at the same time make the job easier and more efficient for care professionals.
From 2007 to 2012, Copenhagen, Oslo and Helsinki increased their social expenditure with 27%, and this is expected to continue increasing in all the five capitals. Together the cities represent a substantial and rapidly growing market, and the idea is that this joint competition can help bring innovation in the health and welfare industry to the next level.
– We see great opportunities in creating a more integrated Nordic health care market with enhanced collaboration across borders and disciplines, says Mona Truelsen, senior innovation adviser at Nordic Innovation, which is launching the competition together with the five capitals.
The competition will be launched in January 2015. The main prize is 1 million NOK and there will be special awards for cross-Nordic collaboration and student projects. Competition participants will be offered mentoring as well as inspirational workshops and matchmaking events – and not least a unique opportunity to work directly with the Nordic capitals.
About Nordic Innovation
Nordic Innovation is promoting cross-border trade and innovation in the Nordic region. Working under the auspices of the Nordic Council of Ministers, Nordic Innovation is a key player in implementing the Nordic Cooperation Programme for Innovation and Business Policy 2014-2017. One of the projects in this Programme is the Innovative Nordic Welfare Solutions project, aiming at making the Nordic region world leading within innovative health and welfare solutions with export potential. Nordic Innovation is launching the Nordic Independent Living Challenge together with the cities of Stockholm, Helsinki, Oslo, Reykjavik and Copenhagen.