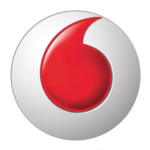 Marketing Release – Vodafone has been identifying and promoting the opportunities that M2M (Machine-to-Machine) has to offer within the retail sector through the company's pioneering solutions.
What's driving this retail revolution? One key factor is M2M technology enabling devices to communicate with each other constantly and accurately.
From internal applications in warehouses to more customer-centric applications, such as connected devices, M2M technology is helping retail outlets keep up with the demand in consumer behaviour – new digital technologies for example, are making physical shops more relevant to the customer.
For example, stores with onsite parking can guide drivers directly to empty spaces via intelligent M2M solutions.
This technology revolution can uncover many opportunities within the retail sector: from data management, remote monitoring, to asset tracking and the supply chain.
Vodafone is helping to promote this transformation within the retail industry with its 20 years' experience in M2M and innovative solutions.
A detailed perspective into M2M can be found within Vodafone's M2M Retail Insights document, which can be downloaded here.
To learn more about the world of M2M and to keep up-to-date with the latest M2M news, visit www.worldofm2m.com.