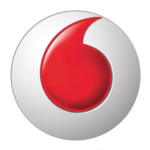 Marketing Release – 'The ROI of a business could increase significantly' states a new report published by Vodafone but only if the usage of Machine-to-Machine (M2M) communications is used more efficiently.
Machine-to-Machine communications is moving from internal applications in warehouses to supply chains, as well as more customer-centric applications such as connected devices, smart homes and connected vehicles.
M2M communications offers many benefits to businesses, including better business intelligence, higher customer engagement, more efficient business processes, and stronger innovation.
Vodafone's new Barometer Report points out that 49 percent of businesses are seeing a 'significant' ROI from their live M2M project.
Vodafone is the world's leading provider of M2M solutions, and is at the forefront of the expansion of this technology.
Vodafone's webpage www.worldofm2m.com is promoting the usage of M2M as well as showcasing various facts, figures, and articles related to the solution.
Visit here for more insights into Vodafone's M2M solutions.