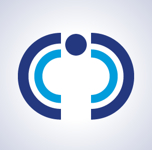 WLAN is not just a network; it's a business enabler/game-changer claims Computacenter, as part of its new white paper on mobility and Wireless Local Area Network security.
Computacenter, Europe's leading independent provider of IT infrastructure services, is aiding businesses to increase their productivity by upgrading the WLAN (Wireless Local Area Network) security and mobility within the workforce.
As part of the research conducted by Computacenter, 35 percent of corporate users connect via public Wi-Fi networks on a regular basis. By getting wireless security and capacity right, organisations will be able to realise the full business benefits of greater mobility in the workplace – whether it's increased productivity or profitability.
It has also been stated that 72 percent of employees now work on company-owned laptops whilst only a third of users have been issued with corporate smartphones. The amalgamation of personal and corporate devices in the workplace means that employees interact with a variety of different devices during the day – both for personal and work purposes. For example, 85 percent of employees use a laptop, 75 percent use a smartphone, and 47 percent use a tablet or similar device.
Moreover, according to a survey conducted by security analyst Ponemon, 80 percent of organisations believe laptops and other mobile data bearing devices pose a significant enterprise security risk. A more robust and intelligent approach to security is particularly key given the growing use of public Wi-Fi networks.
Computacenter offers a range of assessments that enable customers to maximise their existing networking assets and make informed investment choices.
For more information regarding WLAN security and mobility, read Computacenter's new white paper via the link: http://www.itenabledbusiness.computacenter.com/mobility-surge.