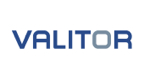 New credit card World Elite MasterCard is now being issued as part of a collaboration between Valitor, a leader in international card payment services for both acquiring and issuing, and Arion Bank.
World Elite MasterCard is the first MasterCard credit card issued through Valitor's issuing system VIS since December 2012. Prior to this, Valitor issued MasterCard prepaid gift cards with Arion Bank.
The release marks a milestone in the history of Valitor, which is celebrating its 30th anniversary. Being a Principal Member of MasterCard International, Valitor can offer banks and savings banks a comprehensive issuing service all through its new card issuing system.
For World Elite card holders, various comprehensive travel-related benefits are being offered. These benefits, in partnership with Icelandair, include frequent flyer points, access to the Saga Lounge, and a range of other benefits.
Furthermore, Valitor completed a new point of sale software for contactless and smartphone mobile payments in Iceland earlier this year. The new software allows merchants to accept payments via contactless Visa cards and also via smartphones.
To find out more about Valitor and its services, visit www.valitor.com.