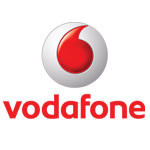 A new white paper has been released by Vodafone that unveils its Energy Data Management (EDM) solution for business energy efficiency and energy usage. The solution gives essential information regarding the energy use of a business, allowing for real-time tracking to see how usage fluctuates around the working day, and how that fluctuates over time at a granular level.
Energy Data Management (EDM) allows its users to make better decisions regarding the energy-efficiency policies, processes, and technology of their business, allowing organisations to ensure cost effective energy usage – such as heating or lighting, or individual floors.
At a specified interval, EDM reports back over a wired or wireless network to your central management systems, which aggregate the data for real-time monitoring and long-term forecasting. The purpose of this is that you can use EDM to benchmark energy usage, set targets, and track improvements.
Using data from Energy Data Management, users can engage line managers and employees to target energy-wasting behaviour — such as leaving lights or PCs on overnight.
It has been noted that EDM solutions usually achieve ROI in a short time. In fact, when Vodafone used EDM to tackle inaccurate energy bills, the investment was recouped in under a year. In addition, Vodafone has also planned to halve its carbon emissions from 2008 to 2020 with the help of EDM, changing the way it uses energy and increase the amount it takes from renewable sources.
To read the energy white paper and to explore Vodafone's Energy Data Management system, click here.