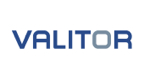 A new piece of software for contactless payments and smartphone mobile payments in Iceland has been completed by the international issuing services provider Valitor, in cooperation with Point, a leading provider of electronic payment solutions in Europe.
The new software enables merchants to accept payments via contactless Visa cards and also via smartphones where the credit card functionality has been implemented on the SIM card. The software is the first one in Iceland to offer this kind of technical innovation and it certified by VISA Europe and approved by the Visa PayWave standards.
Sigurhans Vignir, the Executive Director of Corporate Solutions of Valitor, mentions, "This is a major step towards establishing contactless payments in Iceland. With this development in place, we can prepare merchants with a pilot phase where Valitor will initiate contactless card and smartphone payments in cooperation with all card issuers in the country, as well as with two of the country's largest network providers Siminn and Vodafone."
Valitor and Point have been working together since 1995 and the cooperation has proved very successful. "It has been an interesting challenge to finalise this project so we are very pleased that it's now in place. This is yet another great milestone in the cooperation of Point and Valitor," explained Elvar Gudjonsson, CEO of Point.
The software is currently in experimental runs with selected vendors to ensure proper functionality before the official distribution. All acquirers and service providers that use the merchant POS terminals VeriFone Vx820 and Vx680 from Point can update the POS terminals with this software.