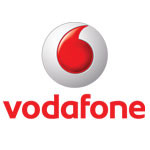 Vodafone's Health Debate series is part of its continuing commitment to thought leadership in healthcare and its ongoing global mobile health initiative. The series brings together senior pharma, public and private health stakeholders to learn, share, and debate on issues and new thinking brought forward by renowned thought leaders and industry experts.
The Health Debate is supported by a series of insight guides, published by Vodafone. The series of guides examine the levels of barriers to mHealth adoption. The first in the series examined barriers presented by human behaviour: issues of culture change for healthcare organisations, doctors, and patients. The second guide covered politics and economics: the need for governments to develop new policies and strategies for healthcare delivery to embrace the new world of flexible, mobile services centred on the patient.
The latest guide in the series continues the discussion around the varying barriers to mHealth technology adoption by focussing on two prominent issues: privacy and regulation. Research shows both doctors and healthcare funders list privacy and security concerns as barriers to greater use of mHealth; whilst the US Federal Communications Commission formed an mHealth task force to explore its regulatory capacity for mHealth technologies. These, and other developments within mHealth, lead to Vodafone examining the implications in more detail in the report.
"As mobile systems become ever more powerful and interconnected, we enter a brave new world. There are technical challenges to face, with hardware, software and networks; and there are cultural challenges, within healthcare organisations and for patients. The debate around these challenges starts here," says Tony Kane, Head of mHealth Solutions Vodafone Global Enterprise.
Join the online debate now via mhealth.vodafone.com/linkedin. To download the insights guide on privacy, click here.