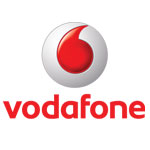 Vodafone Global Enterprise will be hosting the first live Health Debate webinar as part of its mobile healthcare initiative. The event, which is set to take place on 5th February 2013, will discuss the barriers to mHealth within the regulatory environment.
mHealth has gained more and more momentum but adoption barriers remain prevalent and particularly when scaling mHealth projects across borders, regulation imposes complexities.
The Vodafone Health Debate series is part of the company's continuing commitment to thought leadership in healthcare. It brings together senior pharma, public and private health stakeholders to learn, share and debate on issues and new thinking brought forward by renowned thought leaders and industry experts.
This webinar follows the launch of Vodafone's third instalment of insight guides in the mHealth adoption barrier series, a report that evaluates data privacy, security, and regulation.
The guide will be used as a starting point for the Health Debate session which includes a debate with an expert panel and a live audience discussion. Reflecting on best practices from around the world, topics discussed in the webinar include:
How to protect patient privacy in a mobile world?
User consent: what is the best way to agree?
mHealth security – high risk, low awareness?
mHealth and regulation – when is a device medical?
Register for The Health Debate Webinar and receive a complimentary copy of the mHealth Insights Guide
Additionally, join the mHealth discussion group on LinkedIn to see international perspectives on the current trends, issues and vision for the international healthcare sector.