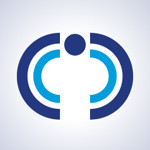 Big Data technologies can be more structured, more accessible and more secure, according to Europe's leading independent provider of IT infrastructure services, Computacenter.
Computacenter states that storage systems can be more affordable, reliable, and scalable. For businesses, this will mean lower costs and greater efficiency and agility.
Rather than viewing Big Data as just one of many new IT challenges, Computacenter recognises it as a business opportunity. By working with customers, the company can open up access to data, lighten up the storage load, tidy up the data sprawl, tighten up data security and tune up data value; turning data into an asset, regardless of size. And with exponential growth set to continue for the foreseeable future, organisations need to ensure they have the IT solutions and strategies to manage – and exploit – Big Data.
According to IDC, 27% of European IT and business managers are currently accelerating current analytics activities by using Big Data technologies. Furthermore, 18% of European business and IT managers are already looking at creating new products and services based on the opportunities that are opened up through the deployment of Big Data technologies.
Computacenter has 30 years' worth of experience in aiding its customers to realise the potential of data for business by optimising data assets and processes to control costs, increase agility, and safeguard business continuity and compliance.
Further information about Big Data technologies can be found here.
Additionally, to join the debate on LinkedIn, visit http://www.linkedin.com/groups/Computacenter-UK-4443778?goback=%2Egna_4443778.