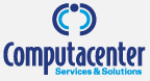 The risks associated with Dropbox and SkyDrive usage in the workplace have recently been outlined by Computacenter, Europe's leading independent provider of IT infrastructure services.
New research conducted by Computacenter shows that 84% of employees are accessing and sharing company data using consumer cloud solutions like Dropbox and SkyDrive.
"The market holds a huge amount of possibility for cloud and opens up a lot of opportunity," says Nick Wilson, UK&I Managing Director & VP Enterprise Group, Hewitt Packard. However, it's fair to say that understanding the associated challenges with consumer cloud, such as corporate compliance and security, is extremely important.
Computacenter conducted research amongst 150 IT decision makers and the findings highlight the risks and the need for action, offers insight into what can be done, and also shows how important the issue of the consumer cloud really is.
The research was led by Cloud Practice Leader, Paul Casey, who said, "It's imperative that businesses address this problem now. It's clear that everyone knows the risks of consumer cloud products, but until the correct solutions are put in place… Employees will continue to use them whatever the consequences."
According to Information Week, the number of companies monitoring cloud performance rose from 63% to 76% between 2011 and 2012. 
56% of the IT decision makers surveyed say that they're worried that files and data could be accessed by the wrong people, or that the usage of cloud services could lead to compliance breaches.
Computacenter can identify the right options for securing data and information in the cloud by providing solutions based on specific circumstances, needs and objectives. These solutions can help maintain IT security and improve IT processes to deliver better ways of working on the move and collaborating which match the attributes of commercial consumer cloud services.
Find out more information regarding Dropbox and SkyDrive risks, visit http://www.itenabledbusiness.computacenter.com/the-danger-of-consumer-cloud/.
Alternatively, join the debate via LinkedIn here.