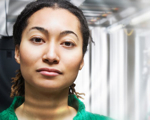 LONDON, UK – (05-12-12) – VoIP (Voiceover Internet Protocol) represents a challenge for Network Engineers who need to monitor its impact on other applications running on the network. However, VoIP can help optimise the network to achieve tangible business benefits.
The Network Engineer has to ensure that the new demands placed on the network do not undermine the introduction of VoIP in terms of the quality and reliability, which users depend upon as they go about their everyday business.  
Performance Management becomes a key task for Network Engineers as they ensure the network can cope with the extra demands placed upon it. This can't be achieved if IT departments act in silos; Network Engineers need a holistic view of the entire network so that any problems or faults can be dealt with without undue loss of service or quality for users.
Visual Performance Manager (VPM) from Fluke Networks provides a detailed and highly granular top-level view from a single point. It uses a graphical interface to deliver a real-time picture of what is happening at every point on the network. Network Engineers can manage the performance of the network, overcome bottlenecks, anticipate problems due to high usage, or locate faults precisely so that they can be solved before user quality is impaired.
Network Engineers can deliver enterprise performance metrics, validate the performance of critical applications, optimise enterprise-wide resources and verify organisational effectiveness, and measure competitive advantages. VPM also enables Network Engineers to deal with multiple applications and deployment requirements in a simple and swift way.
Fluke Networks has produced a whitepaper, What is the Real Value of Managing Performance?, which outlines the measures needed to ensure that any VoIP deployment enhances business performance.
Discover how you can stay in control of your network and manage performance to ensure that VoIP benefits users and delivers your business objectives: download the free whitepaper, What is the Real Value of Managing Performance? now.
Visit www.networkchallenges.com/ for a broader view of the challenges faced by Network Engineers, and testing and monitoring solutions delivered by the visual line of products from Fluke Networks.