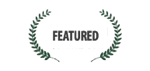 A case study on the successful tourism campaign Inspired by Iceland, complied by Kristjan Mar Hauksson, the Founder and Director of Search at Nordic eMarketing, has been featured on the homepage of SlideShare, the world's largest online community for sharing presentations.
The Inspired by Iceland case study was featured on the SlideShare homepage and remained visable for roughly 20-hours, recieving over 600 views during its time there.
The case study, complied for the Search, PR and the Social Butterfly session at SES in New York, shows the processes undertaken by Nordic eMarketing to contain the crisis situation in Iceland, and the Inspired by Iceland campaign through Social Media, with examples of its direct impact through various news channels.
Nordic eMarketing's strategy comprised of creating unique multilingual content distributed in 7 lanuages focusing on key stakeholders in order raise awareness of Iceland, as well as working with Inspired by Iceland for its implementation of Social Media channels.
The knowledge that Nordic eMarketing had gained from previous crisis management projects proved crucial; the company's previous experience with studying the search behaviour of journalists and other stakeholders helped aid the success of the project.
The Inspired by Iceland campaign begain following the Eyjafjallajokull volcanic eruption in April 2010, whereby the visitor numbers to Iceland dropped significantly. Due to this, Inspired by Iceland was launched with the aim to boost the positive image of the country thereby encouraging people to visit again.
Inspired by Iceland's main focus was, and still is, to showcase Iceland's many unique and appealing attributes by allowing individuals to share their stories and memories of the country. In addition to this, Inspired by Iceland has also organised and held many events across the country and online, showcasing Iceland's culture and natural beauty.
To view the Inspired by Iceland case study via SlideShare, visit http://www.slideshare.net/nordicemarketing/inspired-by-iceland-case-study#btnNext.
Contact:
Jonathan Baker
Head of PR and Social Media
eNewsPR
+3545409500