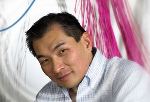 LONDON, UK (28-11-12) – Data Centre Consolidation makes sense on many levels: greater productivity, efficiency, reduced costs, and increased sustainability. But the challenges data centre consolidation represents for the network and for network engineers are significant. The race to consolidate is putting extra strain on networks. Complexity is rising as more data is stored globally in virtualised data centres.
Visual Performance Manager from Fluke Networks enables network engineers to gain granular insights that enable faults to be fixed quickly, and bandwidth and capacity to be managed so there are no bottlenecks or delays. Compliance demands are also easier to meet and verify, data storage is simpler to manage and security can be enhanced whilst improving all-important access to users wherever they are, and whatever devices they are using.
As the whitepaper Ensuring the Success of Data Centre Consolidation over the Long Haul shows, organisations can leverage the insights gained via Fluke Networks' Visual Performance Manager to verify and measure the return on investment from specific data centre consolidation and virtualisation investments.
Discover how you can ensure data centre consolidation benefits by downloading the free whitepaper, Ensuring the Success of Data Centre Consolidation over the Long Haul, here.
Visit http://www.networkchallenges.com for a broader view of the challenges faced by network engineers and testing and monitoring solutions delivered by the Visual line of product from Fluke Networks.