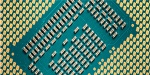 A new communications infrastructure platform for multimedia content processing has recently been launched by the world's largest semiconductor chip maker corporation, Intel Corporation.
The new Intel® Platform for Communications Infrastructure, previously code named 'Crystal Forest', will help Intel build upon its strong presence in the communications infrastructure market. It will also allow organisations to process data across the network more efficiently and securely, while addressing specialised markets such as cloud connectivity and HD content processing.
It is estimated that in the next two years, it would take a person five years to watch all the video crossing the Internet each second.1 As video content continues to rise in popularity it will put a huge burden on equipment manufacturers and service providers to deliver platforms that can cost-effectively manage video traffic without compromising performance and security.
Rose Schooler, General Manager of Intel's Communications Infrastructure Division, explains, "The demand for increased network performance will continue to grow as more smart devices connect to the Internet every day."
Schooler continued, "And with the popularity of social networking and other high-bandwidth services, such as video and photo uploads/downloads, interactive video, crowdcasting and online gaming, service providers will be challenged to efficiently provision sufficient upstream capacity and manage the spike in network traffic."
As part for the new communications infrastructure by Intel®, three communications workloads (application, control and packet processing) can be consolidated on a multi-core Intel architecture processor.
As well as delivering superior performance and accelerated time to market for new products, equipment manufacturers can also take advantage of Intel® QuickAssist technology to accelerate specialised packet workload processing (such as cryptography, compression and deep packet inspection).
Secure Internet transactions can be accelerated up to 100Gbps on the platform using the QuickAssist technology giving service providers the ability to handle large numbers of secure transactions and without the cost of a specialised solution.
To find out more about Intel's new communications infrastructure platform, and for access to tools, online advice, samples and reference designs through the Embedded Design Centre (EDC), visit http://www.intel.co.uk/crystalforest.
1 Cisco® Visual Networking Index: Forecast and Methodology, 2010-2016