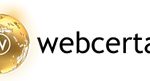 International search and social marketing services group, Webcertain, has today (17th Oct, 2012) launched a new international digital marketing hub (http://internationaldigitalhub.com) which provides free access to reports and studies published by Webcertain's research team as well as content presented at International Search Summits around the world (http://internationalSearchSummit.com).
The launch of the hub coincides with the publication of Webcertain's updated edition of the Webcertain Global Search And Social Report 2012 which is available from today as a free download from the site. The report covers 34 countries and has the latest search engine and social media market shares from those countries.
The Webcertain Global Search And Social Report 2012 outlines the growth of the global market to a web audience of 2.27 billion people and a worldwide internet penetration rate of 32.7%. It details Google's global presence result in over 100 billion searches done through the organisation globally each month which means that on a typical over 3 billion keywords are heading into the box above "I'm Feeling Lucky".
The report examines the presence and roles of search engines beyond Google including Baidu in China, Yandex in Russia, Naver in Korea and Seznam in the Czech Republic as well as the many social media sites used by the 1.4 billion people who network socially online – roughly 62% of the world's population which is online. The report goes on to outline the fact that India is the world's fastest growing online population, by far, and that 6 of the world's largest social networks are actually Chinese!
Webcertain Group CEO, Andy Atkins-Krüger explains, "International marketing is full of risks whether digital or not. We believe it is right for us to share as much information and data about our area of expertise, namely global digital marketing, to as wide an audience as possible to encourage the development of appropriate strategies and to guide marketers towards the adoption of best practice.
"Too often, we're seeing companies making simple mistakes which, when on a global scale, can make a significant difference to their success. Our aim is to make as wide an audience as possible conscious of the questions they need to ask and the possible pitfalls they might face, to help them avoid them. It helps no-one when good businesses fail to globalise their business model successfully simply because of lack of awareness of the issues."
Webcertain Group provides international search and social marketing services to agencies and clients around the globe from its operation headquartered in the UK but with offices in Barcelona, Trieste, Oslo, Bangkok, Beijing and Los Angeles. It has a large team of trained native-speakers of search marketing covering 44 of the world's major languages which is just over 70% of the world's online population.
For further press information please contact Gemma Birch on +44 330 330 9000