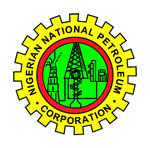 ABUJA, NIGERIA – (10.07.12) – The Minister of Petroleum Resources, Mrs. Diezani Alison-Madueke will on Wednesday  lead stakeholders and key industry players to a special commendation ceremony in memory of some staff members of the Nigerian National Petroleum Corporation and the Department of Petroleum Resources and families of staff involved in the ill-fated June 3rd, 2012 Dana airline crash.
Four members of staff of the NNPC and one DPR staff were killed in the unfortunate Dana airline crash which claimed the lives of 153 people on board.
The NNPC staff killed in the Dana airline disaster include: Dr. Levi Ajuonuma, Group General Manager, Group Public Affairs Division, Okikiolu Olukayode, Manager Pipelines and Depot projects in the Engineering and Technology Division.
Also involved in the crash were Nagidi Ibrahim, Senior Contract Specialist on secondment to the Brass LNG Project as well as Inusa Ahmed, Deputy Manager, Production Sharing Contract in the Planning Department of the National Petroleum Investment Management Service (NAPIMS), a Division of the NNPC. Ahmed died with his son, Fayasal in the crash.
Anthony Nwaokeagbara, Assistant Director and the Abuja Zonal Operations Controller of the DPR was also killed in the crash.
Mr. Lanre Fatoku, a Transformation Officer in the Corporate Planning and Strategy Division of the NNPC, lost his wife, Anjola, along with his son, Olaoluwa, and daughter, Ibukun, in the air mishap.
A statement made available to Journalists in Abuja on Monday by Mr. Fidel Pepple on behalf of the NNPC stated that the Ceremony will take place at the Congress Hall, Transcorp Hilton, Abuja by 2pm prompt.
Contact:
Mr. Fidel I. Pepple
For: Group General Manager
Group Public Affairs Division
NNPC, Abuja