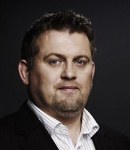 SEMPO member, and Founder/Director of Search & Online Communications at Nordic eMarketing, Kristjan Mar Hauksson will be holding a seminar on streamlining marketing efforts to achieve successful campaigns, during the upcoming Gulltaggen digital marketing conference in Oslo, Norway.
Kristjan Mar notes that according to the Forrester's Interactive Marketing Forecast for 2011-2016, 26% of all advertising spend will come from interactive marketing, with close to half of that coming from search. However, how can marketers attribute success within this growing part of one's marketing efforts? Why is search still predicted to be so strong, what about social, or banners, or videos?
As part of his seminar 'Campaign = Sell = Success – But please give credit where credit is due', he explains what is it in a multi-channel environment that brings success to marketing campaigns, and how marketers choose these channels. He will also be delving into attribution management, and the influences each marketing channel has on success in order to budget accordingly.
This session is suitable for those fronting the channels out there, the banner networks, the cost per click networks, and others who are a part of the interactive marketing food chain.
Kristjan Mar Hauksson is the Founder and Director of Search & Online Communications at Nordic eMarketing. The company specialises in multilingual online communications, organic search engine optimisation and marketing for numerous verticals such as tourism, finance, government, and pharmaceuticals.
Nordic eMarketing assists companies in gaining international visibility online and to use the Internet as a communication channel, as well as providing consultation in web content management systems, and analytics solutions.
Kristjan Mar is on the board of directors for the Search Engine Marketing Professional Organization (SEMPO), and is the founder of the Iceland SEO/SEM forum. He is also a published author, co-writing two books on the topic of Internet marketing. His primary book was the first publication of its kind on the Icelandic market, and his latest book 'Global Search Engine Marketing: Fine-Tuning Your International Search Engine Results' gives readers the tools needed for the global search market.
Gulltaggen will be taking place in Norway's capital city, Oslo, between 24th and 26th April 2012.
For more information about Gulltaggen 2012, visit www.gulltaggen.no/2012.
To follow Kristjan Mar Hauksson via his blog, visit www.optimizeyourweb.com.