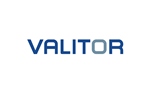 Mobile contactless payments are to begin in Iceland as part of a new collaboration between the leading cross boarder acquiring solutions provider Valitor, Oberthur Technologies, and Visa Europe.
As part of the project, Orberthur Technologies' SIM card products will be utilised to offer integrated support for NFC (Near Field Communications), in order to power the mobile contactless payments.
Valitor and its partners started the initial implementation in early 2012, working with Iceland's key mobile network operators, Siminn and Vodafone.
"We have been cooperating closely with Oberthur Technologies, and Visa Europe for many years. With this new agreement, we reinforce our willingness to have the necessary support and expertise in implementing Iceland's first mobile contactless payments trial. This new technology will soon become a reality for all the citizens, who will experience the convenience, security and speed of mobile contactless payments," explains Vidar Thorkelsson, Valitor's CEO.
Iceland was chosen as the perfect test market for the mobile contactless payments project due to the country's population, and its concentration in the Reykjavik area. Combined with high mobile and card penetration, Iceland's population profile will enable the partners to monitor cardholder and merchant response to mobile contactless payments ahead of a full commercial launch in late 2013.
Mr. Fredrik Westerman, General Manager, Nordics and Baltics, Visa Europe, comments, "Iceland is one of our most successful markets. The size of the market and high card penetration makes Iceland an ideal test environment to drive our ambition to help realise the future of payments."
The full pilot of the project is set to begin in the second half of 2012 in the greater Reykjavik area. Valitor has acquiring and issuing relationships with the Icelandic banks Arion Bank, Landsbankinn, Islandsbanki, and MP bank, which combined have around 95 percent of the market share.
To find out more regarding the mobile contactless payments project in Iceland, as well as cross boarder acquiring solutions, visit www.valitor.com.