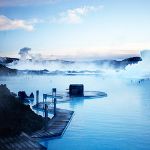 Iceland has started to see a rise in foreign businesses wanting to invest in the country since it made its business environment increasingly attractive to foreign investors via incentives and investment opportunities. The country's investor-friendly environment supports high professional standards and makes it an ideal base for large and small companies.
These companies have either acquired stakes in Icelandic enterprises or made strategic purchases in production and services related to their own international activities.
Managing Director of the Invest in Iceland Agency, Þórður H. Hilmarsson, commented, "With renewable energy at very competitive prices, well-educated labour, low corporate taxes and efficient placement between Europe and the USA, Iceland meets many requirements which are most relevant for foreign investors."
Businesses wishing to investment in Iceland have to meet certain requirements, such as being beneficial for the country's economy and society, in terms of job creation, rural development, export and tax revenues. However, approved investment projects receive benefits in return, including derogations from taxes and charges.
Investments can also be eligible for exemption from customs and excise duties on importation or domestic purchase of construction materials, machinery, and equipment for the building and operation of the investment project.
Real estate in Iceland has also seen a 10 percent increase in sales over the past year, and figures for the market in 2012 are expected to increase further, proving attractive for investment opportunities. Larger more expensive property is being sold and there has also been greater demand for property in the downtown area of Iceland's capital, Reykjavik.
Further information regarding property investments in Iceland can be found at www.remax.is/en.