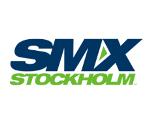 Rising Media and Third Door Media – the producers of Search Marketing Expo – are pleased to announce conference highlights of SMX Stockholm 2011, Scandinavia's premier search marketing event, tailored to the needs of managers, experts and beginners alike.
Keynoting the conference will be Bill Hunt, President of Back Azimuth Consulting and co-author of the bestselling book "Search Engine Marketing, Inc." Leveraging over 15 years of global search marketing experience, Bill will speak about "Getting Ready for Search 3.0".
Other expert speakers include Bas van den Beld, Search & Social Expert, Speaker & Publicist, Anu Ilomäki, Team Lead, Google Ireland, Brian Clifton, Author & CEO, Advanced Web Metrics, Martin Macdonald, Head of SEO, OMD Group, Bernt Johansson, CTO, Klikki, Magnus Brath, Specialist, Pineberry, Simon Sundén, Digital Director, Honesty, Kristján Mar Hauksson, Founder, Nordic eMarketing, Mikkel deMib Svendsen, Creative Director, demib.com, Gillian Muessig, Co-founder, SEOmoz and many more.
Topics that will be discussed include:
The New Search Universe – Hype Or Opportunity?, Facebook SEO, Conversion Optimization Science, Technical SEO: HTML5, Panda Update and more, Local and Mobile Search, Searcher Behaviour in a Multiplatform World, Why Black Hat is Dead, as well as the all-time favourite panel-session "Ask the SEOs".
View the full agenda at smxstockholm.se/2011/agenda.
This year's SMX is not only once again co-locating and running alongside eMetrics Marketing Optimization Summit but also with a new conference: IMC – Internet Marketing Conference. Buy a Super Combo Pass, providing open access to the sessions of all three conferences, and hear Bryan Eisenberg, the recognised authority and pioneer in online marketing speak at IMC Stockholm and Jim Sterne, the "Godfather" of Web Analytics in the US, keynoting at eMetrics.
For more information visit www.smxstockholm.se / www.internetmarketingconference.com/ www.emetrics.org/stockholm
Media contact:
Rebecca Stieger
Rising Media Ltd
Schulstr. 29a
82234 Wessling, Germany
Tel: +49 8153 914389
Fax: +49 89 92185034
Email: rstieger@risingmedia.com
Web: www.risingmedia.com

About Rising Media
Rising Media is a specialized media company focused on the production of business technology-related conferences and exhibitions. Rising Media currently produces events including eMetrics Marketing Optimization Summit, Conversion Conference, Search Marketing Expo, Predictive Analytics World, Web Effectiveness Conference, Building Business Capability in the US, Canada, UK, France, Germany and Sweden.
About Third Door Media
Third Door Media publishes Search Engine Land, the leading search marketing news and analysis site. The company also produces Search Marketing Now, a lead-generation marketing solution for suppliers of SEM-related products and services, and operates Sphinn.com, a social news site that allows search and internet marketers to share news stories, participate in subject-specific discussion forums, and build their professional networks.
About SMX
SMX conference series is produced by Third Door Media, Inc. and Rising Media Inc whose mission is to empower internet and search marketing professionals by providing trusted content and community services they need to be successful. Search Marketing Expo conferences are held around the world and include: SMX West (San Jose, CA), SMX East (New York City), SMX Advanced (Seattle, WA and London, England), SMX Munich, SMX Paris, SMX Stockholm, SMX Sydney and SMX Toronto.