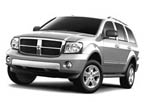 Reykjavik Rent a Car is offering customers various discounts on car rentals in Iceland according to the duration of the lease off the summer months. Customers who want to rent a vehicle for more than seven days are entitled to a discount of 10%, if the rental exceeds fourteen days the discount rises to 15% and an even more generous 20% for applicants looking to rent for three weeks or more.
As some of Iceland's country roads can be challenging to drive on, Reykjavik Rent a Car provides fuel efficient four-wheel drive vehicles able to cope with the demanding terrain. These safe vehicles are easy to drive and can come fully equipped with satellite navigation, mobile phones and child seats on request.
Reykjavik Rent a Car offers reliable brands such as Jeep, Suzuki and Ford, all available with automatic transmission and a high motor power, needed to move into remote areas of Iceland.
In addition to this, vehicles at Reykjavik Rent a Car can be delivered directly to your accommodation in Reykjavik's surrounding area, as well as collected at Keflavik International Airport or the BSI coach station.
To find out more about cheap car rental in Iceland with Reykjavik Rent a Car, visit www.reykjavikrentacar.is.