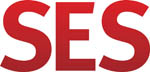 The 2011 SES (Search Engine Strategies) event in San Francisco, U.S., to be held between 15th – 19th August, has announced that SEMPO board member, Kristjan Mar Hauksson will be speaking during the Global Opportunities in PR, Social Media & Mobile session.
During this session, Kristjan Mar will be focusing on emerging technologies from around the globe and how they may be of use in other markets. International Search Strategist Anne F. Kennedy (Beyond Ink USA) will also be speaking during this session.
Among other speakers include: Simon Heseltine Director of SEO, AOL Inc.; Susan Bratton, Co-founder and CEO, Personal Life Media, Inc; Mikel Chertudi, SES Advisory Board & Senior Director of Marketing, Adobe; Marc Bishop, Director of Audience Targeting, Yahoo!; Nathan Bransford, Social Media Manager, CNET/CBS Interactive; Dave Feldman Search Evangelist, Microsoft; Duane Forrester, Senior Program Manager, Bing; and Andrew Goodman, SES Advisory Board & President, Page Zero Media.
Kristjan Mar Hauksson is the Founder and Director of Search & Online Communications at Nordic eMarketing. The company specialises in multilingual online communications, organic search engine optimisation and marketing through several verticals such as tourism, finance, government and pharmaceuticals.
Nordic eMarketing also assists companies to gain international visibility online and to use the Internet as a communication channel, as well as providing consultation in web content management systems and analytics solutions.
Search Engine Strategies has been the leading international conference series for webmasters, digital agencies, online marketers and corporate decision makers since it began in 1999. Over the years, SES has guided search marketers of all skill levels through the fast changing and complex world of search — the single fastest growing marketing sector.
To learn more about the 2011 Search Engine Strategies event in San Francisco, visit www.searchenginestrategies.com/sanfrancisco/.
For more information about Nordic eMarketing and Kristjan Mar Hauksson, visit www.nordicemarketing.com.