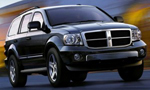 This summer, travellers can find cheap prices on 4×4 car rental with Iceland Car Rental.
Iceland Car Rental provides four-wheel drive vehicles able to cope with the demanding terrain of Iceland. These safe vehicles are easy to drive and can come fully equipped with satellite navigation, mobile phones and child seats on request.
Additionally, the Iceland Car Rental website holds a range of cars from 4x4s to city drive saloons. The company's main concern is simplicity in booking a car and giving clear and detailed information on its wide range of rental cars.
The Icelandic car rental company can deliver directly to your accommodation in Reykjavik's surrounding area, as well as collection from Keflavik International Airport or the BSI coach station in downtown Reykjavik.
For more information on cheap 4×4 car rental in Iceland, visit www.icelandcarrental.is.