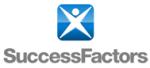 SuccessFactors, Inc., the global leader in performance management and business execution cloud-based SaaS software, has entered into a definitive agreement to acquire Plateau, the leading learning management system (LMS) – a Next Generation Portal technology, and CaaS- Content as a Service. This acquisition forms a symbiotic combination with SuccessFactors' acquisition of social video mobile learning provider, Jambok.
The company's customers will now have the ability to further increase employee development and business execution by implementing a comprehensive social and traditional learning strategy. This strategy includes evangelising internal experts, utilising easy-to-use video creation and sharing tools, as well as managing, developing, and deploying online, instructor-led and self-study training.
Lars Dalgaard, founder and CEO of SuccessFactors commented, "Plateau has a long history of delivering innovation and has consistently been recognised in the top 1 or 2 position as a leader in LMS from analysts during the last couple of years, including Forrester, Gartner, IDC and Bersin & Associates."
Dalgaard continued, "With more than 15 million combined users, and the biggest R&D budget and largest domain expertise in the HCM cloud-based SaaS industry, we can compete more effectively with some of the incumbent HCM vendors' total suite, and continue to surprise and excite customers with the next decade of innovations."
In addition to the agreement, SuccessFactors also recently commissioned a business research report into strategic business management and business execution. The research report, titled 'The Link Between Strategic Alignment and Staff Productivity', identifies three critical areas for determining failure or success in this area: Alignment & Collaboration, Performance & Productivity, and Growth & Talent.
According to the report, only twelve percent of organisations surveyed possess an IT system that delivers the information needed for business management and execution. In comparison, nearly three out of four respondents whose companies use collaborative technologies, such as SuccessFactors' CubeTree, feel their organisation communicates business strategy 'well' or 'very well'.
Moreover, SuccessFactors' is also providing organisations with the opportunity to generate a personalised performance and alignment report. The individualised report can be created by answering a series of simple multiple choice questions. This then provides the organisation with both an Alignment & Collaboration and a Performance & Productivity score to help achieve business goals and objectives.
To create a personalised report and to read the report in full, visit http://the-next-economy.com.
Additionally, for more information about SuccessFactors, visit www.successfactors.com, or follow the company on Facebook and Twitter.