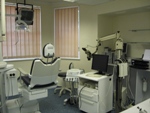 Epsom Dental Care Services is a long-established and well-trusted dental practice in Surrey, which offers cosmetic dentistry procedures and dental services including white fillings, crowns, bridges, dentures – CDT, root canal, and NHS services for children.
The Epsom dentists offer referral services such as implants, a Hygienist, Orthodontist, Periodontist, and a Endodontist. Additionally, the practice provides gum health, and cosmetic procedures including veneers and teeth whitening. Epsom Dental Care Services also boasts the patient scheme Denplan Essentials, as well as 0% interest free subject to status.
The dentists working at Epsom Dental Care Services are extremely knowledgeable within their chosen field. Every surgery is situated on ground level and is fully equipped, allowing the practice to provide its patients with the latest dental treatments.
The Epsom dental practice boasts a highly competent, qualified clinical team and a caring, suitably trained and qualified ancillary team. The Epsom dentists have built up a personnel level of service with their patients. This enhances the excellent dental care provided by creating a very friendly and relaxed atmosphere throughout the practice.
More information about the dentist in Epsom and the dental services it offers can be found at www.jameshull.co.uk.
In addition, to contact the practice directly and to book appointments, see below:
Epsom Dental Care Services
12 Church Street,
Epsom,
Surrey,
KT17 4PP
Tel: 01372 887525
Opening hours:
Monday 0800-1700
Tuesday 0800-2000
Wednesday 0800-1700
Thursday 0800-1630
Friday 0830-1630