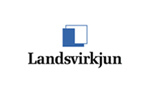 Landsvirkjun, Iceland's largest electricity producer, has announced it is signing a new Power Purchase Agreement for the new Icelandic Silicon Corporation silicon metal factory.
According to the agreement, Landsvirkjun will provide energy for the new 40,000-ton silicon metal production facility in Helguvik, Southwest Iceland. Overall the plant will require 65 MW of power when it comes online in mid-2013; initially, Landsvirkjun will provide 35 MW with the remaining 30 MW supplied by HS Orka. However, from January 2016, Landsvirkjun will supply all power to the plant.
CEO at Landsvirkjun, Dr. Hordur Arnarson explained, "We have been aiming to increase the diversity of our client base. This agreement is an example of the materialisation of that strategy. Silicon metal represents a new industry in our portfolio, which we believe has good long-term prospects in Iceland, where power is generated from renewable energy sources only."
In addition, Magnus Bjarnason, Executive VP of Marketing and Business Development at Landsvirkjun, indicated that the deal is confirmation of the favourable terms Landsvirkjun can offer towards industrial companies: "I'm absolutely sure that we offer the most competitive terms on new Greenfield Power Purchase Agreements (PPA) today using 100% Green Renewable Energy."
The contract agreement is subject to standard conditions precedent, including approval of both companies' Boards of Directors and other conditions that the Icelandic Silicon Corporation will complete no later than June 15, 2011. The parties have agreed to keep the price confidential at present time.
The Icelandic Silicon Corporation has Globe Speciality Metals (NASDAQ: GSM) as a majority shareholder.
Landsvirkjun is one of Europe's leading renewable energy companies with 1900 MW installed capacity.
To find out more regarding Landsvirkjun, visit www.landsvirkjun.com.