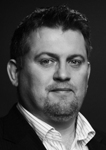 A new article based on trends in international search has recently been published by Kristjan Mar Hauksson via the leading Internet marketing website, Search Engine Watch.
The article, titled 'Top Level Trends of SEM Worldwide in 2010 and 2011', sheds light on the development of some of the biggest non-English speaking search markets, including German, Russian and Brazilian among others.
Within the article, Hauksson summarizes trends of Internet marketing worldwide in 2010 and predicts trends for 2011, such as the current and future status of search behaviour, advertising attitude, social media and more.
Kristjan Mar Hauksson is the Founder and Director of Search & Online Communications at Nordic eMarketing. The company specializes in multilingual online communications, organic search engine optimization and marketing through several verticals such as tourism, finance, government and pharmaceuticals. Nordic eMarketing also assists companies in gaining international visibility online and to use the Internet as a communication channel, as well as providing consultation in web content management systems and analytics solutions.
The article will benefit those looking to further their social media business efforts and international search knowledge.
To view 'Top Level Trends of SEM Worldwide in 2010 and 2011', click here: http://searchenginewatch.com/3641913
To keep up-to-date with trends in international search, visit Kristjan's blog, Optimize Your Web.