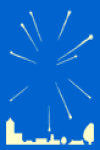 The Home of Scholarly Research receives a facelift
Publishing Technology, the largest provider of software and services for the publishing industry, is excited to unveil a dramatic facelift for ingentaconnect, its flagship collection of e-publications.
An established and essential online resource for the academic, professional and research communities, ingentconnect now has a distinct and vibrantly re-energised look and feel. The new design is the second phase of the platform's regeneration, with further releases to follow delivering additional improvements and upgrades to include; a new Publisher Statistics package, integration with an award winning search engine, enhanced ahead of print functionality, plus additional content, amounting to 3600 new titles.
Phase one of the enhancements included a release in March this year which featured early compliance with Shibboleth 2, as well as RightsConnect integration and improved Open Access support, amongst many other improvements to enhance its user experience.
It may look dramatically different, but ingentaconnect still maintains its status as a trusted and established research resource; containing 13,500 scholarly and professional publications from 255 leading international publishers, with 2.5 million unique users per month. ingentaconnect continues to be committed to ensuring visibility of publisher's content via library technology. Partnerships with Summon, Primo Central and EBSCO Discovery Service guarantee publisher's content is discoverable via the latest range of library products.
Louise Tutton, Chief Operating Officer of Scholarly Online at Publishing Technology commented, "We are hugely excited about this milestone in ingentaconnect's history – the rebrand heralds the start of a new era for ingentaconnect. The rebrand is the most visible element in its evolution, but the core technologies behind our largest and pioneer platform have also progressed. With technology taking another leap forward into the world of the semantic and mobile web, Publishing Technology and ingentaconnect are committed to staying at the sharp end."
ingentaconnect mobile will make its debut in the Autumn, visit www.ingentaconnect.com for more details.